What we do for our utility audit clients speaks volumes. Let's hear from Sumerlan clients of how we helped impact their business.

Our testimonials are great, but better when you can Experience The Difference in savings. Let Sumerlan Help You Save On Your Utilities.
Our testimonials speak for themselves. With our free, no-obligation audit, Sumerlan will produce results or you pay nothing. Why pay more for your utilities than necessary? Any savings we find goes right to your bottom line with no out-of-pocket expense from you. Now that is different.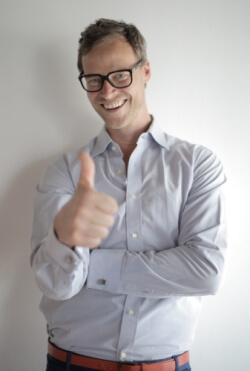 Lake Yale Baptist Conference Center
"Good Morning, I personally wanted to thank you for all you do in this community and for including us, Lake Yale, in that circle. You are a truly gifted person and are great at networking and getting people connected. Because of your strategic planning for "Coffee With The President" we have been able to meet and connect with several different companies. One of which we are now working with and will help Lake Yale save money to put back into our over all mission. Thank you Mark for introducing us to Colin Hamilton with Sumerlan. We appreciate your hard work!
For His Glory,"
"I wanted to take this opportunity to thank you for the assessment and evaluation you and Sumerlan LLC made of our utility bills. Unbeknownst to us we had been paying the wrong rate for a number of years plus some fees that were not supposed to be assigned to our account. Through Sumerlan's review we not only received a sizeable refund deposit from our power company but we also are realizing a saving month to month. It has been a pleasure working with you and those we have interacted with at Sumerlan."
"When Ryan approached me about the money we could save by using Sumerlan I was skeptical. When Ryan brought me the estimate of what we could save by using Sumerlan I was excited. I thought: WOW! I also thought how it would impact our P&L and this put a big smile on my face. We save on average $700 per month."
"Thanks for helping us get money back from our utility suppliers! When running a small business in a tough economy, every little bit helps. I was very skeptical when I first heard what Sumerlan was offering but was pleasantly surprised to see the refund checks"
"I'd like to take this opportunity to thank you and Ryan Reece for your recent assistance with our utility invoicing. We were completely unaware that our church was being billed incorrectly by a local utility company. It was very helpful to sit down and discuss this with you, and in doing so, your company was able to save us a significant amount of money. I will certainly recommend your services to other local churches and hope that you can do the same for them. Sincerely yours,"
Yacht Manufacturer, Tampa
"Sumerlan helped us recover overpayments we had been paying to TECO for many years. Our refund alone was over $25k. We Definitely recommend their work!"
It's unheard of to receive a check from the power company.
Faith Assembly of God; Florida
"We appreciate our relationship with Sumerlan and are thankful for the service you provided. Thank you for the successful service you have provided and we wish you well. Thanks,"
"An amazing group of people. I was at first cautious about the program but when I received my refund... well to say I was elated would be an understatement. Thank you for the hard work and effort you put into auditing our utility bills"
Pride Community Center, Miami
"Who would have thought that a utility company actually OWED money to it's customers? Kudos to Ryan and staff for making us true believers."
Let Sumerlan take the guesswork out of your utility costs. Find out just how much you may be overpaying, and if you're company is being over-billed.